Last updated on 6.6.2018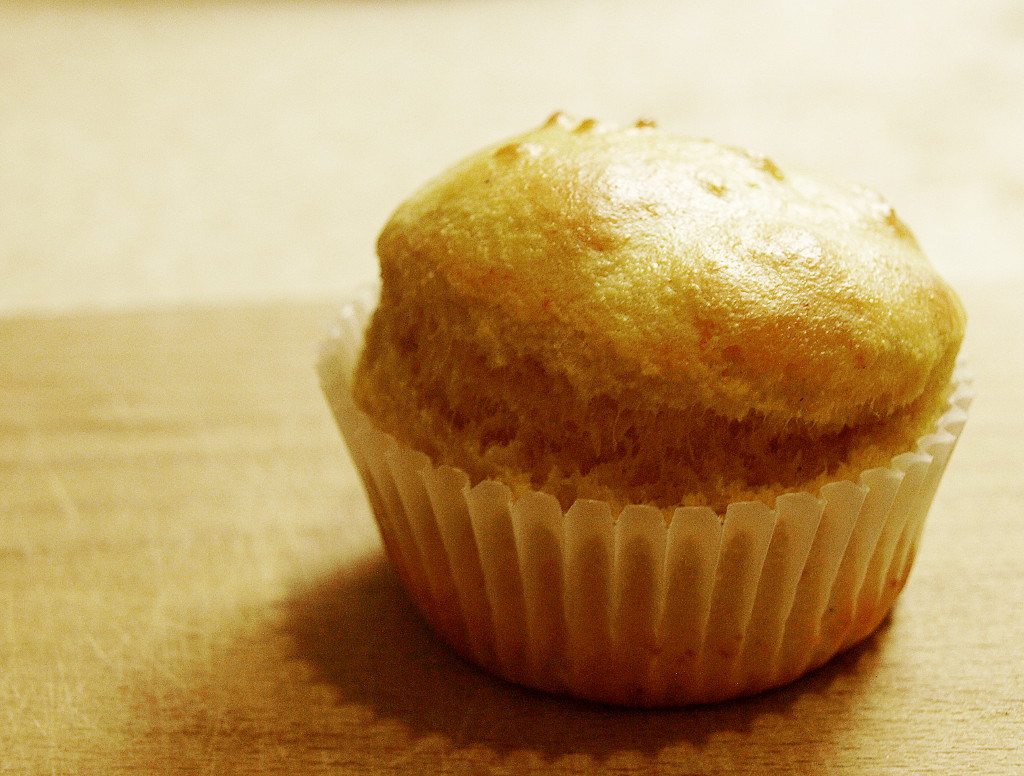 I made corn muffins for the first time last autumn for Thanksgiving day. It turned out nicely and everyone liked them. But this time I decided to do something new – sugar-free muffins, with agave syrup. Corn muffins are a bit smaller and they don't contain a ton of sugar and butter. You can eat them as normal muffins or marble cake, for example with a cup of tea. They're great with a tiny bit of butter or even jam.
The recipe is for 12 pieces, 1 piece contains roughly 142 kcal, and costs about 3 CZK (April 2015)
120 g cornmeal (Druid)
125 g all-purpose flour
9 g baking powder
3 g salt
1 egg
60 ml (4 table spoons) sunflower oil
157 ml reduced-fat milk
45 ml (3 table spoons) agave syrup (Country Life)
In a medium bowl mix all the dry ingrediences; cornmeal, flour, baking powder, salt.
In a separate bowl beat the egg, then add oil, milk and agave syrup. Stir and add to the flour. Combine lightly but well until you get a smooth batter.
Preheat oven to 200°C / 400F.
Divide the batter evenly in prepared muffin cups. Each cup should be filled roughly to 2/3rds.
Bake for 15-20 minutes until light golden. You can check whether the muffins are done by inserting a toothpick. It should come out clean, with no batter sticked to it.
You can store the muffins in a sealed container for 2-3 days on your counter, out of the fridge.